Vento-G (Brushless Motor)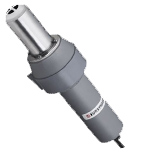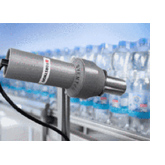 The hot air fan, Vento-G, with brushless motor offers a number of options for applications where a flow of hot air is required for warming, heating, moulding, shrinking and activation. Furthermore, the Vento-G also provides a high-performance continuous use in industrial processes, machines and systems without maintenance of the motor.
Applications include: Roof seam welding, Flooring installations, Repairing and making truck tarpaulins and awnings, Overlap welding of vinyls and coated fabrics, Tank construction, Heating thermoplastics for forming and bending, Drying, Installing pool liners, roofing and flooring, Automotive manufacturing processes, Shrinking tubing, molded parts, sleeves, etc., Defrosting and warming and Activating adhesives.

Accessories:
› F4021 150 x 1mm Wide Slot Nozzle
› F4022 150 x 10mm Wide Slot Nozzle
› F4030 70 x 10mm Wide Slot Nozzle
› F4031 70 x 4mm Wide Slot Nozzle
› F7012 Metal Carrying Case

Specifications: Download our Specifications Sheet Here.
| | |
| --- | --- |
| Voltage/Heating | 230V 50Hz - 60Hz. 3000 Watts or 3400 Watts. |
| Temperature | Variable from 20 to 700°C electronically controlled. |
| Air Flow Rate | 480 liters |
| Weight | 3 lbs 5 oz. |
| Marked | |
| Double Insulated | |